The sofa is the key piece in most living room interior settings, so getting your cushion selection right is essential to ensure there is a flow in your design.
Make the most of your sofa
Cushions offer you the flexibility to style and restyle to suit seasonal trends and each piece brings colour, texture and pattern to spruce up your living space.
When done right, cushions can make your sofa an inviting focal point in a room. Here, we've collated various cushion collections with different sofa colours, to give you an idea of just how easy it is to create a look that you desire.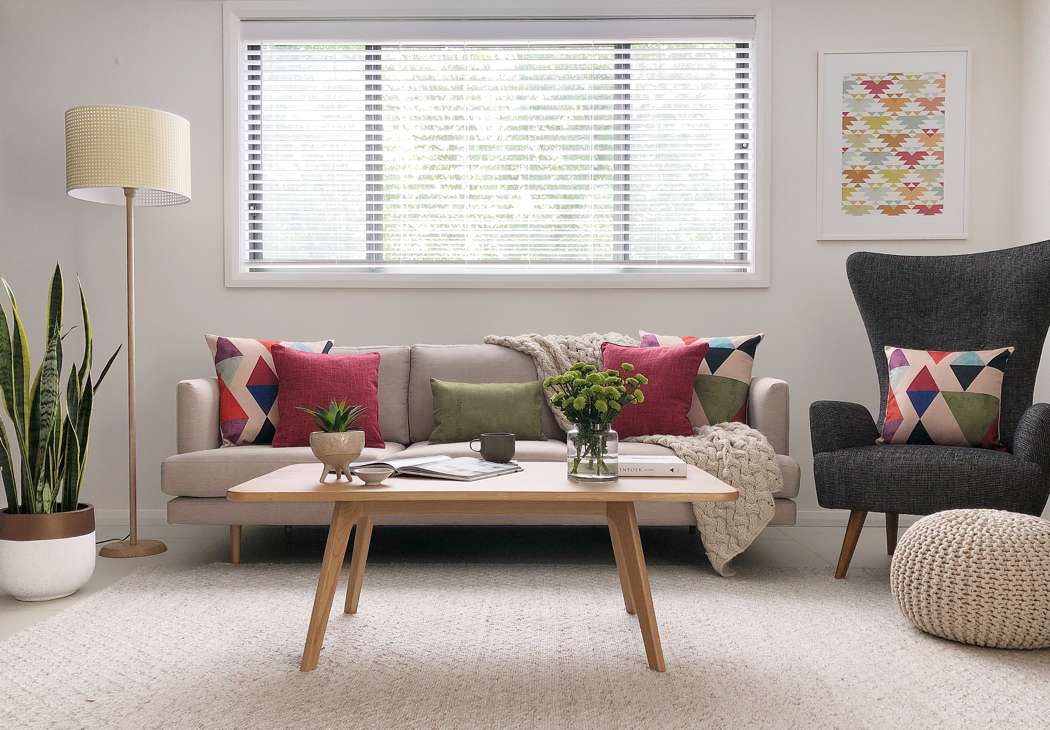 Cushions for a black sofa
Black sofas forms a perfect canvas for strong colours and bold patterns.
The gold accents on the Mangawhai Collection create a strong presence and really pop against a black couch while maintaining an elegant look.
The Rand Collection is ideal for maintaining a black and white colour scheme and for a perfect canvas for you to introduce colourful and bold accents. For a striking and vibrant interior setting, our Nomad Rose Collection would be an excellent choice.
Cushions for a beige sofa
Beige sofas come alive when paired with bright summery patterns.
A neutral sofa gives you the freedom to play around with colour — resulting in a vibrant and stylish interior decor. The pale pinks, teals and rust reds on our Calliope Collection provide a warm and welcoming essence while exuding a fashionable and design-worthy flair.
Our Voyager Collection has all the right colours for a flirty and summery look. The striking reds and earthy olive green found on our Loki Pop Collection are friendly to the eye and bring a warm touch to a beige couch.
Cushions for a red sofa
Red is fun and charming when paired with subtle prints and soft textures.
To bring comfort to a red couch; layer different cushions in a variety of textures, patterns and colours. Like our Klemens Collection which lends itself beautifully to a red couch and adds a timeless and sophisticated look with its black and white hues.
A dash of pink keeps things friendly and youthful. Our Basia or Saratoga Collections are great for softening the intensity of red and add funkiness and fashionable presence.
Cushions for a grey sofa
Grey works with light and dark contrasting details to enhance its neutral attractiveness.
Choose Havana Green Collection for a modern look that is fresh and inviting. Lovely shades of green, blu and navy will update a neutral lounge instantly with a blast of colour.
If you are going for something sophisticated, then our Terje Collection is a sure pick. Its colour palette lends a warm and harmonious appeal to the grey sofa. Pick our Hokitika Collection if you prefer a laid-pack and coastal inspired looking.
Cushions for a teal sofa
Teal sofas work with soft palettes and natural fabrics for a coastal inspired style.
The gold accents on our Fawn Collection add a chic touch of glamour and a fresh twist to a teal sofa without overpowering the design. The understated look of our Helane Collection really balance out the teal sofa without seeming too chaotic.
If you prefer a laid-back look that works well on a teal sofa, then this collection is for you. The Ruscha Collection maintains a laid-back look with a modern flair.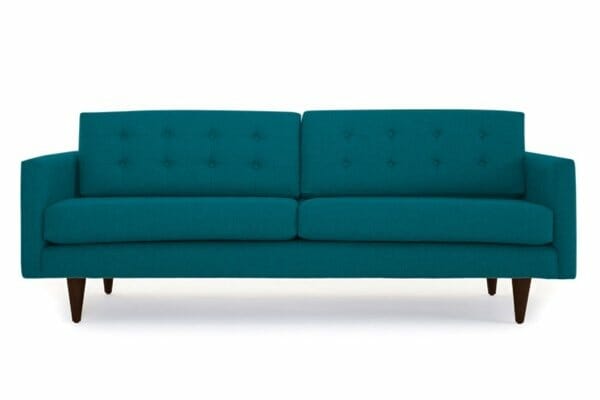 Cushions for a brown sofa
Brown is warm and complements deep rich shades for a striking contemporary look.
Our Terje Collection adds depth and helps to balance the warm and visual weight of the brown sofa. The colours, textures and patterns of this collection contrast nicely and add character to the overall look.
Our Radiant Brown Collection brings a trendy masculine edge to a brown couch and helps balance the warmth of the brown sofa with hints of different colours found on the cushions. The soothing colours on our Ashbury Gold Collection rejuvenate the space anchored by the brown couch.
Cushions for a pink sofa
Pink is daring and eclectic and a stunning canvas for edgy neutral colours and patterns.
Black and white is impactful; hence our Worldly Collection injects drama, lushness and depth to the sofa, while the pink remains perky. Pink can be a fierce energy, but the grey hues found on our Uppsala Collection balances it out and prevents the sofa from being overly feminine.
Orange on pink is fun, fresh and exciting; that's why our Ting Collection will give you all the confidence you need for a vibrant décor scheme.
Cushions for a navy sofa
Navy is accentuated by opulent fabrics and rich colours for an elegant and confident look.
The Dia Collection feels fresh and looks effortlessly stylish — and when paired with a navy sofa, it gives it a clean, relaxed coastal vibe.
Using bright and rich tones from our Havana or Jupiter Collections gives navy an appealing contrast and a softer look. The bright colours bring life to a navy couch, making the décor scheme more fun and cheerful.
Cushions for a green sofa
Green sofas capture a refined and on-trend look when paired with varied shapes and textures.
Green is relaxed and easy-going; and out Loki Pop Collection with vibrant colours is not only stunning but energizing and gives the couch an edge. It's almost impossible not to be happy when pairing green with neutrals.
Our Ellmann Collections gives a warm and contemporary feel to a green sofa. Green is a visually stimulating and versatile colour, and the strong and bold presence of our Rand Collection offers this colour a regal and elegant finish.
Happy styling!
Simply Cushions NZ